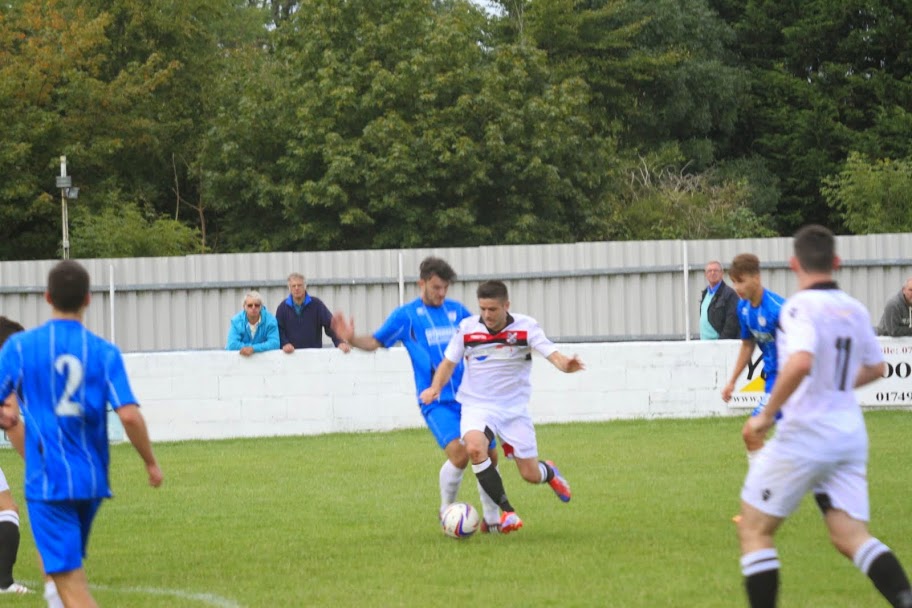 The Latest News from Silver Street
Members of the Toolstation League
HEADLINES
Home in next round of FA Cup after 2-0 win at ODD DOWN / Reserves lose 4-0 / Under-18s win latest warm-up game / BINGO this coming TUESDAY at the club / Under-16s FIRST GAME is postponed.
A 2-0 win at ODD DOWN means Scott Rogers' men now play at home in the next round of the FA Cup on Saturday, September 13, when the Silver Street opposition will be with Shepton Mallet or Saltash United who will repaly in Cornwall this midweek after they drew 0-0 on Saturday at Shepton Mallet.
It's cups all the way for Rovers on the next two Saturday's for this next one - September 6 - is FA Vase day and a trip to PLMOUTH PARKWAY who this weekend went out of the FA Cup, beaten 1-0 at Tiverton Town.
Rovers Reserves lost 4-0 at home to Newtown in a Fresha League top flight game.
Rovers Under-18s were winners in thei rlatest game and there were a couple of the club's Under-16 players involved! - see the match report NOW on the Under-18 page.
Rovers Under-16s have had their first game of the new season CANCELLED - see the U16 page for more details.
NEXT BINGO IN THE FOOTBALL CLUB - TUESDAY September 2nd is the next ROVERS BINGO.
See pictures from the FA Cup win at ODD DOWN by clicking the link below
https://picasaweb.google.com/106481448529677945455/2014_08_30FACUPPRELIMINARYROUND_OddDown_0v2_Willand?feat=email
For other action pictures from earlier games this season visit:
https://plus.google.com/photos/106481448529677945455/albums/6053435311456214209?banner=pwa
https://picasaweb.google.com/106481448529677945455/2014_08_23WillandRovers_2v1_SheptonMallet?noredirect=1
The opinions and views made in general on this website are most certainly not neccessarily the opinions or views of the of Willand Rovers Football Club, management committee. See archived news for more Rovers info....
---