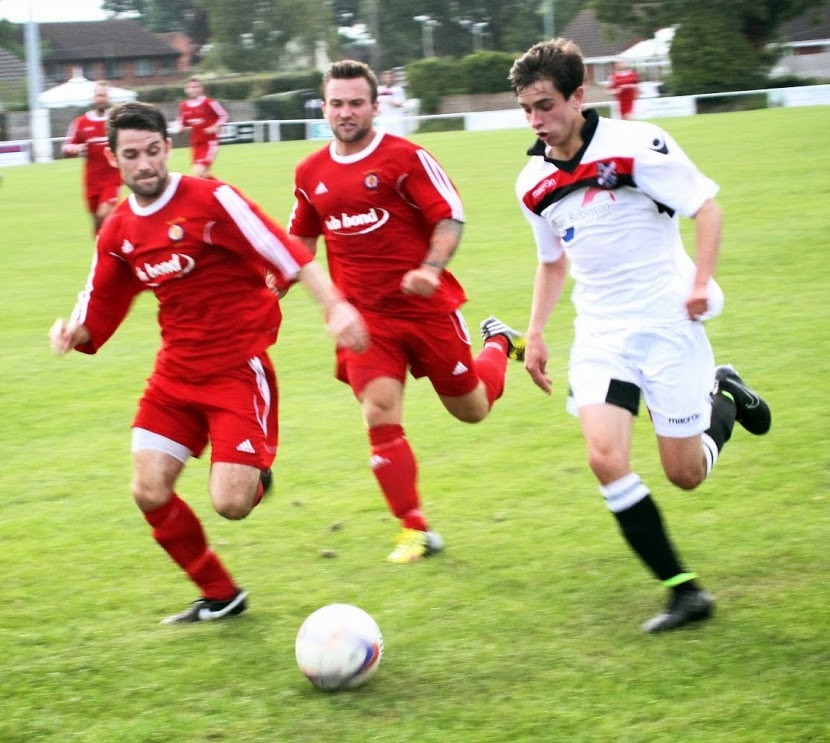 The Latest News from Silver Street
Members of the Toolstation League
HEADLINES
Rovers Away to Blackfield & Langley from Fawley, Near Southampton in next round of FA CUP on Saturday 27th September.

Website = http://bandlfc.co.uk/
ROVERS beat SALTASH 2v1 in FA CUP/ Under-18s complete pre-season with big win / Rovers out of FA Vase / Reserves edged out / U15's Win opening game of their Taunton and District League season / Under-16s have second successive home match cancelled /
A David Steele penalty and a goal from Aiden Moyles saw Rovers come from behind to beat SWP League side Saltash United and now all eyes are turned to Monday's FA Cup draw to see who next for Scott Rogers team.
Good luck to the members of the Rovers Under-16 team attending DEVON TRIALS at Horsdon Park, Tiverton this week - see U16 page for more details.
Rovers Under-16s have been able to CANCEL their game this coming Sunday (Sept 14) as the players all have Devon County Cup fixtures for their Saturday sides - see the Under-16 page for more details.
The Under-15s were 11-0 winners over Staplegrove with new signing Jordon Lovibon netting a debut hat-trick.
The Under-18s had a 15-year-old scorer in their latest friendly success - match report now on the Under-18 page.
NEXT BINGO IN THE FOOTBALL CLUB - TUESDAY September 16th .
See pictures from the FA Cup win at home to SALTASH UNITED by clicking the link below
https://plus.google.com/photos/106481448529677945455/albums/6058616786135405601/6058690102161747138?banner=pwa&pid=6058690102161747138&oid=106481448529677945455
For other action pictures from earlier games this season visit:
https://picasaweb.google.com/106481448529677945455/2014_08_30FACUPPRELIMINARYROUND_OddDown_0v2_Willand?feat=email
https://plus.google.com/photos/106481448529677945455/albums/6053435311456214209?banner=pwa
https://picasaweb.google.com/106481448529677945455/2014_08_23WillandRovers_2v1_SheptonMallet?noredirect=1
The opinions and views made in general on this website are most certainly not neccessarily the opinions or views of the of Willand Rovers Football Club, management committee. See archived news for more Rovers info....
---