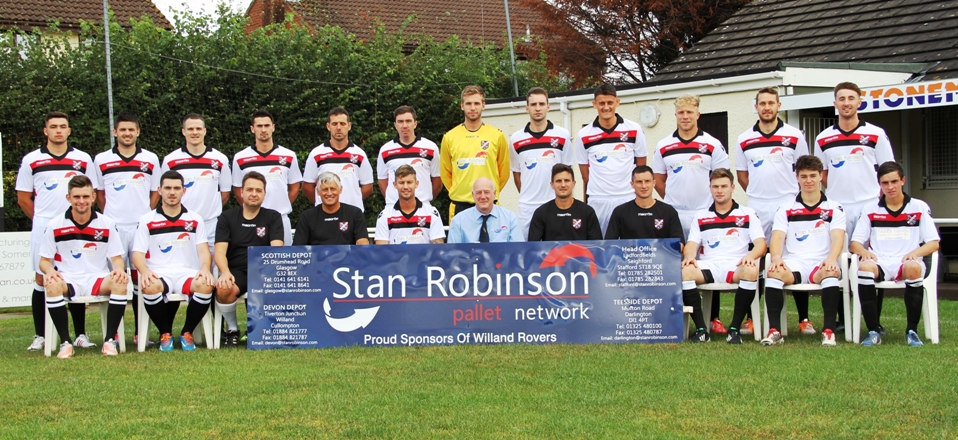 The Latest News from Silver Street
Members of the Toolstation League
HEADLINES
No game now on Wednesday at Home, because Street have a FA CUP Replay.
Next game Saturday 23rd
HOME v SHEPTON MALLET. (3PM).
Saturday 16th August Rovers beat Radstock Town at HOME in the
FA CUP 3 v 1 and now play AWAY at Odd Down (Bath) on Saturday 30th AUGUST 3pm kick off in the next round
see latest Rovers news for upcoming events at the newly refurbished clubhouse

FA CUP AND FA VASE DRAWS MADE - Rovers get home tie in FA Cup and difficult tie away in the FA Vase
Rovers bagged mixed fortunes in the early round draws for the 2014/15 FA Cup and FA Vase competitions. In the FA Cup the route to Wembley (!) – Though more importantly for the likes of Rovers – the way to bank serious money – begins on Saturday August 16th with a HOME game against fellow Toolstation League outfit RADSTOCK. The winners will receive £1,500. The winners of that game will then, a fortnight later – on Saturday, August 30 – travel to either TORPOINT ATHLETIC or ODD DOWN with the winners of that banking £1,925.
In the FA Vase, a competition which offers the likes of Rovers the opportunity to go much further – but offers far less financial winnings – sees a 1st Qualifying Round tie on Saturday, September 6, away at South West Peninsula League champions PLYMOUTH PARKWAY. The side winning that will bank £600 and then face a trip to KEYNSHAMTOWN in the 2nd Qualifying Round on October 4 and in that game the winners will bank £800.
BINGO. Tuesday 2nd September..
Check out the pictures from the Under-15 game now at
https://picasaweb.google.com/madmitch01/2014_05_15WillandRoversU15S4v0BridgwaterVPRCUPFINAL?feat=email#6014059374125433922
See the pictures from the 2-1 defeat on the artificial surface at Winterbourne at
https://picasaweb.google.com/madmitch01/2014_03_22Winterbourne2v1Willand?authkey=Gv1sRgCJOunrfxx8bMRA&feat=email
The opinions and views made in general on this website are most certainly not neccessarily the opinions or views of the of Willand Rovers Football Club, management committee. See archived news for more Rovers info....
---